Naples, FL (April 21, 2019) – A technician in the emergency room at Physician's Regional Hospital was arrested after authorities say that she stole a patient's Rolex watch.
32-year-old Karley Rey was arrested this week on charges of grand theft, dealing in stolen property and exploitation of the elderly. The incident took place last month when the victim was rushed to the hospital via ambulance. She was admitted and treated before being discharged. However, she noticed that her Rolex was missing.
Police were given a picture of the watch. Using the picture, police were able to track the watch to a local pawn shop where it had been sold for more than $2,000. Transaction records allegedly revealed that Rey was the person who had sold the watch to the store. The watch was sold under the name of "Karley Rex."
Upon being questioned by police, Rey told them that she stole the watch because she needed money to pay her bills and to relocate to North Carolina. She was arrested following her interview. There is no word on whether she is still in custody.
Naples Theft Crimes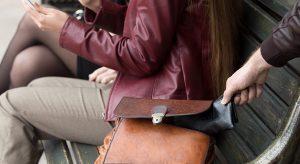 A Florida theft crime can bring with it very serious consequences. In Florida, the charge of grand theft is a felony. There are three degrees of grand theft which carry varying prison sentences and fines, depending on the amount of property in question. Any stolen property that is worth $300 or more will classify the theft charge as a felony rather than a misdemeanor.
A felony grand theft conviction can result in both personal and professional disruption. You are likely to lose your job and will also experience difficulty obtaining gainful employment in the future. As a convicted felon, you also face the loss of important rights, such as the right to possess a firearm. You could also serve time in jail, be placed on probation and have to pay high fines in addition to all of the other problems that result from a felony conviction.
At Musca Law, our Naples theft crime lawyers stand ready when you have been charged with a serious crime. We have two offices in Naples for your convenience and our local presence allows us to understand how your case will be handled in our judicial system.
For a free consultation, please give us a call at (888) 484-5057.