Naples, FL (June 12, 2019) – 44-year-old Jean Dumond was arrested on Monday morning, June 10, on sexual battery charges after taking advantage of a woman at a home in Naples Manor.
The woman met with deputies that morning and told them that she had met a man on Facebook and attempted to arrange a date. When she arrived at the location they asked her to, the man and Dumond showed up and took her to the home in Naples Manor. After smoking marijuana with the two men, the woman claimed that they forced her to drink alcohol.
The woman then had consensual sex with the man who she was originally meeting with. When they were finished, Dumond forced himself upon her and she was unable to fight her off due to her state.
The woman tried to leave the home but was stopped by both men. She bit the other man and hopped over a fence to get away, where she then contacted police.
Dumond remains in custody at this time and the other man remains under investigation.
Naples Sexual Battery Laws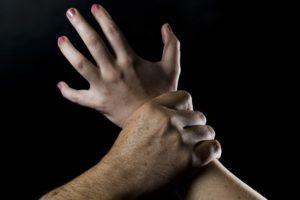 Facing the reality of sex crime charges might be one of the most difficult things you have ever endured as you try to move forward with your life. These crimes can bring hefty consequences, such as prison time, fines, and having to register as a sex offender for the rest of your life. You might be faced with the reality that Florida sexual battery charges could keep you from living in certain areas or receiving a job in the area you wanted. This is why you should never be without legal help during these difficult times.
At Musca Law, our Florida sex crime attorneys are here to assist you and help you aggressively fight for your rights as you attempt to build a defense that works for you and helps you get the best outcome in your case. If you believe that you have been wrongfully accused of a crime or that the information the other party gave the police was flawed, we would like to assist you and help you achieve proven case results at this time. Please do not hesitate to contact us for the help you deserve at (888) 484-5057.