Naples, FL (June 10, 2019) – Police have arrested 55-year-old John Toddy on disorderly intoxication charges after he shouted at customers at a restaurant in Naples.
Deputies spoke with the manager of the Latino America Restaurant on Collier Boulevard and stated that Toddy slammed a menu sign outside the restaurant. He then came inside, stood up on chairs, and stuck up his middle finger while shouting and cursing at those inside.
According to police, Toddy had bloodshot and watery eyes, as well as slurred speech.
Deputies said that Toddy confronted him and told him to get back in his (expletive) car and "go to Dunkin' Donuts."
Police arrested Toddy and took him to the Naples Jail Center.
Naples Disorderly Intoxication Laws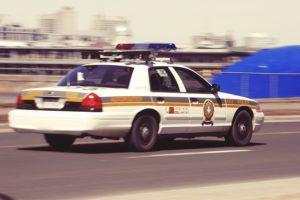 In Naples and many other areas, a variety of Florida DUI crimes take place every year. One of these crimes is known as disorderly intoxication, which is a type of disorderly conduct that happens when somebody comes into an area or establishment while they are intoxicated and acts in a reckless manner. If you are facing one of these crimes, you could be looking at severe penalties, which is why you should never handle one of these crimes alone and instead turn to the experienced help of a criminal defense attorney.
Our attorneys at Musca Law have helped many clients who have been charged following a DUI crime. If you are convicted of one of these crimes specifically, you could be facing many days in county jail as well as fines of up to $500 or more. If this is not your first DUI crime, the penalties could be much more severe. At Musca Law, our attorneys would like to ensure that your rights are being protected at all times and that you have the support you deserve as you move forward at this time. Please contact us at (888) 484-5057 to find out how we can assist you in your time of need.