Naples, FL (March 12, 2019) – 42-year-old Darbin Carrasco-Oseguera was arrested on Saturday after he allegedly whipped a restaurant worker with a rope before drawing a knife.

Carrasco-Oseguera went to Felipe's Mexican Taqueria, around the area of Tamiami Trail, and threatened to hurt the workers and customers inside the restaurant, according to police.

When an employee tried to stop him, he took out a small rope and proceeded to whip the employee across the face with it. From there, he took out a small knife and started swinging it at the worker.

Naples Police responded to the incident and Carrasco-Oseguera was arrested. Police found out that he had also threatened another man from Naples that day by holding a knife up to him and asking him for a ride. He forced the man to give him a ride and order him food at the same restaurant.

Carrasco-Oseguera was charged with battery, carjacking, assault, false imprisonment, and more.
Naples Battery Laws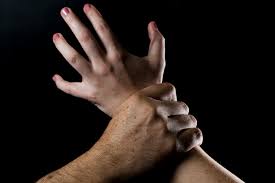 Being charged with a violent crime in Florida can be one of the scariest things that you will ever face. If you have been accused of one of these crimes because police believe that you intentionally struck or caused harm to another person, you might be concerned about the outcome of your case and your future. Violent crimes can carry severe penalties and you might find that a criminal record like this could affect many aspects of your life.

Our experienced attorneys at Musca Law are involved in many aspects of the criminal justice system and understand Florida laws that will help you phenomenally when it comes time to defend against these serious charges. Judges in Florida tend to err on the side of a victim in battery cases, which is why it is imperative to speak with a criminal defense attorney as soon as possible about your case. If you want to get started on working toward proven case results, please contact us today for more information at (888) 484-5057.