Naples, FL (May 27, 2019) – Police reported that a man from Naples was arrested on Saturday for having a sexual relationship with a 13-year-old girl after her father discovered the relationship.
The suspect has since been identified as 22-year-old Francisco Gutierrezcuellar. He is now facing three counts of Lewd Lascivious Battery Sex Act on a person 12-15 years of age.
The victim's father found out about the relationship after he discovered that his daughter had looked up various Internet searches including "pregnancy symptoms" and "can a 13 date a 19" among many others. Her father then confronted her, when the teenager admitted that she had been having a sexual relationship with Gutierrezceullar and that she believed she was pregnant.
A deputy caught the suspect on his way home from work. The suspect made a confession in a recorded confession, which is when the deputy said that it is illegal for a 22-year-old to have a sexual relationship with a 13-year-old.
He has since been transported to the Naples Jail Center.
Naples Lewd and Lascivious Battery Laws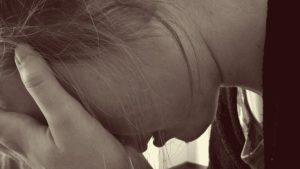 If you are somebody who is facing a Florida sex crime, you might be frightened by how quickly these crimes can cause your life to take a turn and the penalties that might impact you for the rest of your life. The prosecution in your case might harshly prosecute against heinous crimes on innocent children, which is why it is imperative that you never stand alone after you have been charged with a lewd and lascivious crime in Florida. You could be facing the reality that you will spend time behind bars and even have to register as a sex offender for the rest of your life in Florida.
Our attorneys at Musca Law are highly skilled at helping clients obtain the best case results after they have been charged with one of these serious crimes. We want you to understand how charges of lewd and lascivious battery against a minor can impact many aspects of your life from the effect it could have on your job to how you will move forward with social relationships you have come to cherish. These crimes can give other individuals a skewed perception of you, which is why it is important to act quickly and turn to a sex crimes attorney who can help you through this difficult time. Please reach out to us at (888) 484-5057 for more information.