Naples, FL (February 15, 2019) – On Thursday afternoon, a suspect, later identified as 39-year-old Brandon Jensen, was arrested in connection to a death investigation in North Naples.

The call came in around 3:03 a.m. on Thursday, when police located a body inside a white Winnebago camper parked near Carillon Place. Witnesses said that they saw deputies collecting items and putting them inside brown bags.

Jensen has since been charged with second-degree murder in connection to killing an unidentified victim.

Police are still investigating the murder and the circumstances leading up to it.
Naples Murder Laws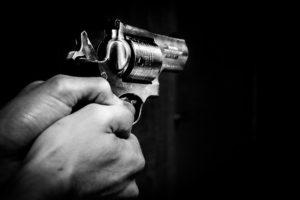 Second-degree murder can lead to heavy penalties under Florida law, especially because these are seen as especially heinous violent crimes. If you committed a murder, there is a good chance that you could be facing 30 years in prison, the possibility of the death penalty, and many other impacts on your future. However, there are many defenses that somebody can bring when they have been charged with one of these crimes.

Florida courts prosecute these crimes to the furthest extent of the law, even more so than many other crimes. These crimes are considered to be extremely violent in nature and you could be viewed as a danger to others, which is why it is imperative that you speak with a criminal defense attorney. At Musca Law, we wish to ensure that your rights are being protected and all avenues are being exhausted in your case. If you are in fear of spending time in prison as well as many other penalties, let us assist you in receiving the case results you deserve. We would like to speak with you at (888) 484-5057.