Naples, FL (July 1, 2019) – Police arrested 35-year-old Jeria Brown on charges of child neglect on Thursday after they found her passed out in a gas station bathroom while her children were alone in a car.
The incident took place at a RaceTrac gas station at 8483 Collier Boulevard in the morning on Thursday when police said that they found Brown after she overdosed.
When a deputy arrived at the scene, he found Brown passed out in the restroom and he, as well as the general manager of RaceTrac, attempted CPR. The deputy noticed blood coming out of Brown's hand and a nearly-empty syringe lying on the floor next to her.
The deputy administered Narcan and she was transported to the hospital. Police then discovered Brown's boyfriend, William, standing next to the vehicle with the kids. William told police that the kids had been left in the vehicle while both he and Brown went to separate bathrooms.
The Department of Children and Families was called to the scene. William called Brown at the hospital and told her that her kids were being taken away, which prompted her to return to the gas station and take her children. She fled the scene in her vehicle. Later, police found her at the Sierra Grande Apartment complex.
Brown has since been arrested for obstruction and child neglect. She is currently in the Naples Jail Center.
Naples Child Neglect Laws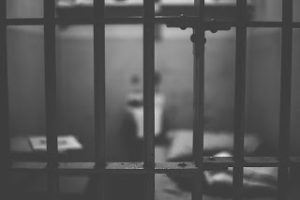 Being charged with child neglect in Naples can be one of the most difficult things that you have ever faced. Prosecutors tend to prosecute these charges to the furthest extent of the law, as any charge involving a child is taken very seriously under the law. Authorities seek to protect children in these cases, which can mean jail time, probation, and even removal from your home in the most severe cases. It is essential that you speak with a Florida criminal defense attorney if you are facing child neglect charges.
Our attorneys at Musca Law have stood by the sides of many victims and hope to help you personally achieve proven case results during one of the most challenging times in your life, especially when the reality of losing your child or facing jail time is looming overhead. We have years of experience in these cases and are here to protect you when you need us most. Please contact us for more information at (888) 484-5057.