New Port Richey, FL (February 14, 2019) – On Wednesday, a 48-year-old man was arrested after he allegedly sexually assaulted a 10-year-old girl and is now facing two charges of sexual battery of a minor under the age of 12.

The girl spoke with a deputy about what 48-year-old Kevin Norman did to her. She claimed that the incidents took place over the past two weeks and both of these incidents occurred before the child went to school.

Norman also spoke with deputies and told them that he wrestles with the girl and that it might have "accidentally" resulted in inappropriate contact with the child.

Norman has since been booked into the Pasco County Jail and has been held without bail since this morning.

Police continue to investigate the circumstances surrounding the incident.
New Port Richey Sexual Assault Laws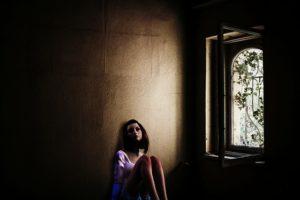 Under Florida law, it is unlawful for an adult to engage in sexual activity with a minor. These crimes are taken very seriously under the law and penalized severely based on the circumstances of the case, especially in cases where the minor is quite young. If you have been charged with sexual assault in Florida, you don't want to face penalties that could affect you for life such as sex offender registration or prison. You could be facing some of the harshest consequences imaginable and your career, as well as everything else you love, could be at stake, so it is imperative that you speak with a knowledgeable attorney.

At Musca Law, we will work to pursue the best outcome for you after you have been charged with a sex crime in Florida. Even when you are facing some of the most aggressive charges, we will fully dedicate ourselves to your case. You deserve to have a reputable attorney fighting in your corner every step of the way, and we are here for you 24/7 every day of the week to serve as your advocates when you need us the most. With information on Florida sex crimes, we are willing to help you through the most difficult aspects of your case. Call us today for more information at (888) 484-5057.