New Port Richey, FL (March 12, 2019) – Pasco County police officials arrested suspects who were tied to the violent robbery and assault of a teenager who had been walking home from school.

The four men who were arrested were identified as 19-year-old Khristian Schreffler, 23-year-old Trenton Schreffler, 24-year-old Justin Schreffler (all brothers), and 21-year-old Austin Emanuel. All men face charges of robbery and aggravated battery.

15-year-old Geoffrey Lehman told police that the group of men followed him for more than a mile in February and jumped him when he was only a couple of blocks from his home in Colonial Hills, New Port Richey.

Police reviewed multiple surveillance cameras where they were able to verify the crime in question.

Lehman allegedly suffered from a fractured jaw and lost three teeth after the beating. His phone, backpack, wallet, and ID card were all stolen by the men.

He has since recovered from the incident.
New Port Richey Aggravated Battery Laws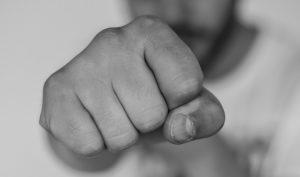 Being charged with a violent Florida crime such as aggravated battery can bring very severe penalties, depending on the circumstances of your case, especially when your crime involves a child. You could be facing mandatory prison time, face $10,000 in fines, and many other consequences that could have a huge impact on your case. You should never move forward without the experienced help of an attorney after you have been charged with one of these crimes.

From the interrogation to the time you actually attend your court case, our experienced attorneys can help you through every step of the Florida criminal justice system process. Being accused of aggravated battery can be a frightening time, especially when it comes to defending yourself against these charges. At Musca Law, we can help you present an aggressive defense to seek the case results you deserve during this difficult time. With over 150 years of combined criminal defense experience, we use a team approach to help you gain the best results for your criminal case. Please do not hesitate to contact us for more information at (888) 484-5057.