New Port Richey, FL (July 7, 2019) - The Pasco County Sheriff's Office has arrested a man accused of creating a barricade to trap his wife inside their bedroom.  Thomas Michael Jamieson was arrested this week on one count of false imprisonment. 
Deputies say that the couple's son reported to Jamieson that his wife was massaging another man.  After hearing the report, Jamieson went to the shared bedroom with his son and barricaded the woman inside.  Jamieson used a bookcase and a bed to trap his wife in the room.  According to reports, she tried to escape by getting past Jamieson but he blocked her exit.  She then attempted to break down a wall in the bedroom and also to jump out of a window.  
When police arrived at the scene, Jamieson was arrested and taken to jail.  There is no word as to whether he remains incarcerated at this time.
New Port Richey Domestic Violence Laws
Domestic relationships often produce some of the most emotional and volatile situations when it comes to criminal activity.  These crimes are serious in nature and can include domestic assault or battery, stalking, and false imprisonment.  Additionally, anyone charged with a Florida domestic violence crime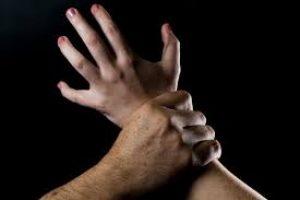 may also have a civil restraining order placed against them which prohibits them from owning firearms and having any contact with their estranged partner.  If you have minor children with the person involved, the court may also consider any domestic violence incidents as a negative event in your case.
If you are facing a domestic violence charge, you must seek the assistance of a Florida criminal defense lawyer as soon as possible.  At Musca Law, our team takes these types of charges very seriously and we will always seek to obtain a favorable result on your behalf.  We often engage in pre-trial negotiations and will attempt to have your charge dismissed at an early stage of your case.
We have offices in New Port Richey and proudly serve citizens throughout Pasco County.  For your free consultation, please give us a call 24 hours a day, 7 days a week at (888) 484-5057.