New Port Richey, FL (August 16, 2019) – On Thursday morning, August 15, deputies arrested a man accused of kidnapping an Uber Eats driver in New Port Richey.
Police claim that 31-year-old Brian Medina approached the female driver as she was placing Denny's food in her vehicle around 3 a.m. in the morning so she could make a delivery.
Medina climbed into her passenger's seat and told her to start driving, telling her that he had a gun. He then grabbed her cell phone from her and grabbed her breasts against her will.
The victim told Medina that she had to make her delivery or else someone would get suspicious. Medina told her the directions to the person's house. The victim made the food delivery and tried to alert the person's attention to Medina but was unsuccessful in doing so.
The victim got back inside the vehicle and drove onto US-19. Medina then grabbed the steering wheel and drove the vehicle to the Rodeway Inn. When the vehicle stopped, the victim was able to get the attention of a man who kept Medine occupied while she made a getaway.
The victim was able to identify Medina, who was arrested for felony false imprisonment and is being held on a $5,000 bond.
New Port Richey Kidnapping Laws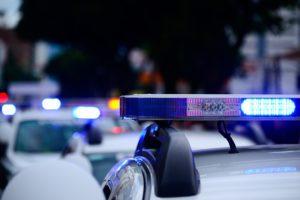 The aftermath of a New Port Richey violent crime might be one of the most difficult things that you have ever faced, especially if you have been charged with a Florida kidnapping crime. When you are accused of holding somebody against their will, the law tends to take these crimes extremely seriously. This means that these crimes can have a huge negative impact on everything you do. Our attorneys are here to assist you through one of the most challenging times in your life.
Our experienced criminal defense attorneys at Musca Law have helped with many suspects of these crimes and helped them obtain proven case results if they are unsure of how to move forward. With over 150 years of combined experience handling these types of cases, we want to ensure that you have protections under the law. Please contact us to find out what we can do for you at (888) 484-5057.