New Port Richey, FL (July 22, 2019) – A man identified as 30-year-old Robert Thomas Delks Jr. was charged on two counts of sexual battery after twice molesting a 14-year-old girl.
At the time of the incidents, which took place in 2017, Delks was 28 and the girl was 14. At the time of the first incident, authorities allege that Delks took the girl into a tree line behind a gas station and pulled her pants and underwear down while trying to have sex with her.
In a second incident, Delks tried to take the girl into a tree line again but she refused. He then put his hands down her pants and molested her.
On July 18, the girl called Delks in a controlled conversation being monitored by police to discuss the incidents. Delks claimed that he did not want to talk about the incidents in fears that he would get in trouble but admitted that he was sexually attracted to her and said that he did not deny that the incidents happened.
On July 19, Delks spoke with deputies and denied having relations with the teen. However, he later told deputies that he had sexual urges toward the girl even though he denied having sexual relations with her.
Delks has since been charged with sexual battery.
New Port Richey Sexual Battery Laws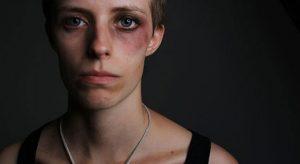 Being charged with a New Port Richey sex crime might be one of the scariest situations that you have ever faced, especially if you are not sure how you are going to move forward when the reality of prison time, fines, and having to register as a sexual offender is looming overhead. Especially in cases of sexual battery involving a minor and other heinous crimes against children, you might be feeling lost and confused.
Luckily, our criminal defense attorneys at Musca Law have spent several years defending clients in sexual crime cases and are here to aggressively protect your rights when you are in need of our help. Whether you believe that false accusations are being made against you or the details of the crime just don't add up, you have options during this difficult time. Please do not hesitate to contact us to get started on protecting your rights at (888) 484-5057.