New Port Richey, FL (March 20, 2019) – A 39-year-old man identified as Carlos Rivera-Vazquez is facing two charges of lewd and lascivious molestation after molesting a child, according to police.

Rivera-Vazquez was arrested this past Friday for two counts of lewd and lascivious molestation of a child under the age of 12. The Pasco County Sheriff's Office alleges that Rivera-Vazquez twice sexually battered the child in August. The age of the child has not been released.

Police say that one of the incidents happened in a bathroom and was witnessed by a second juvenile. The other incident took place in a car when Rivera-Vazquez was alone with the child.

The arrest came about two months after Rivera-Vazquez and a woman were taken into custody for disrupting a city council meeting in New Port Richey.

As of now, Rivera-Vazquez is still in jail on $500,000 bail.
New Port Richey Lewd and Lascivious Molestation Laws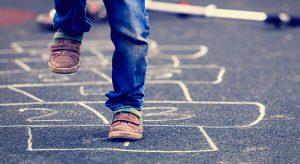 In Florida, if you have been charged with a sex crime against children, you could be facing some of the most devastating and humiliating penalties. These crimes are surrounded by the strongest public opinion and make it difficult for you to continue onward with a career as well as have social relationships with others. The courts will attempt to prosecute your case to the furthest extent if you have been charged with a sex crime involving children, including charges of lewd and lascivious molestation. This is why it is imperative to speak with an attorney immediately.

At Musca Law, our experienced sex crime attorneys in Florida have handled a wide variety of cases involving sex crimes and minors and received promising case results for those who are facing these charges. These charges can sometimes arise out of innocent circumstances that are taken out of context and, in other cases, somebody might be wrongfully accused of one of these crimes. You might be feeling the devastating impact of a sex crime charge, which is why you should never act alone when defending yourself. Please contact us to find out how we can assist you at this time at (888) 484-5057.