New Port Richey, FL (March 6, 2019) – Police say that Port Richey Mayor Dale Massad was charged with attempted murder this week after he shot at a Pasco County SWAT team.

At the time, Massad and his girlfriend were home when a SWAT team showed up at the house. The SWAT team tried to barge into their home and the girlfriend claims that she and Massad had no idea that it was law enforcement.

Massad fled upstairs and grabbed his gun, which he then used to shoot at several deputies who were outside. The SWAT team showed up for fraud reasons, as they had been tipped off that Massad had been practicing medicine without a license.

The Florida Department Law Enforcement said that they were investigating the mayor after they found out that he had been treating people at his home even though he lost his medical license in 1992.

In August, police say that Massad and his girlfriend were also both arrested on domestic violence charges.
New Port Richey Attempted Murder Laws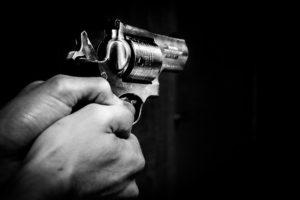 In Florida, charges of attempted murder are seen as felonies, which means that you could be facing years in prison, with large fines and many other consequences you might not be able to handle on your own. If you have been accused of a violent crime in Florida, your entire life could be on the line as you attempt to fight these charges and retain your rights under the law. If you have been charged with one of these crimes, it is in your best interest to act immediately and speak with an experienced attorney.

Our criminal defense attorneys at Musca Law understand that facing serious felony charges is no walk in the park. You need somebody on your side who is dedicated to helping you receive the best case results and help you build a defense from the ground up. We will examine the particular circumstances of your charges and protect your rights under Florida law. Please contact us to find out what we can do for you at (888) 484-5057.