New Port Richey, FL (June 27, 2019) – 29-year-old Sara Searer was arrested by Pasco County deputies after she pointed a gun at her boyfriend, hit him with a machete, and struck him with a sign.
Searer allegedly got into an argument with her boyfriend and pointed a gun at his face at their home on Yellow Lake Drive. She then went outside and fired the weapon off.
Investigators said that the two had been arguing in the boyfriend's truck earlier in the day when Searer used the machete to stab his console and then swung the weapon at him. She continued swinging the machete outside the truck, which caused him to get two cuts.
Searer then dropped the machete and picked up an ADT sign on the property, which she swung and caused wounds to his left hand.
Searer's boyfriend told deputies that he feared for his life when she pointed the gun at his face and used the machete to cut him. Since then, Searer has been charged with domestic aggravated assault and battery with a deadly weapon.
New Port Richey Domestic Battery Laws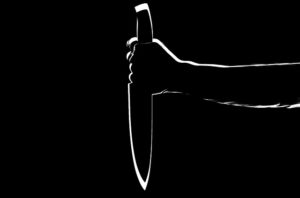 If you have been charged with domestic battery in New Port Richey but you do not believe that the full truth has been told about your case, you have many rights and protections under the law as you raise a defense and endure the criminal justice system. Domestic violence crimes are taken extremely seriously, which is why if you believe you have been wrongfully accused of a domestic violence crime, you have many rights. With the reality of prison time, fines, and more looming overhead, it is time to speak with an experienced criminal defense attorney about your options.
Our attorneys at Musca Law have handled various violent crimes in Florida and understand that these charges have possibly put you in a difficult situation as you move forward. We will work to aggressively defend your rights and show the courts another side of your case so that you get a chance to tell your story. Please do not hesitate to reach out to us at (888) 484-5057 for more information.