North Lauderdale, FL (January 18, 2019) – On Tuesday, a man from Lauderhill was arrested after police say that he was caught on camera peering into the bedroom of two young girls. Now, 42-year-old Howard Earle is facing charges of voyeurism and burglary.

One of the young girls notified her mother that she was hearing noises outside her bedroom which is when her husband install surveillance cameras.

The parents of the young girls first reported that on November 30th at about 11:15 pm, the family's doorbell cameral picked up an image of a man who was walking across their driveway.

Then on December 5th, at approximately 10:35 pm, the cameras recorded a video of the same man standing on a bench looking into the partially covered window.  The mother and girls were in the residence at the time that the video was being taken.

Then on the 6th of January, at approximately 2 o'clock in the morning, the cameras recorded another video of the same man trying to peep into the same window but this time the window was completely covered so he was not able to see inside.  One of the girls was in the bedroom at the time that he was peeping inside.

On January 6, the family was able to get the clearest picture of him. Police then received a tip with the Broward Crime Stoppers that identified the man who was caught on the surveillance cameras spying into the children's window as Howard Earle.

He has been arrested on those charges and remains in jail at this time.
North Lauderdale Voyeurism Laws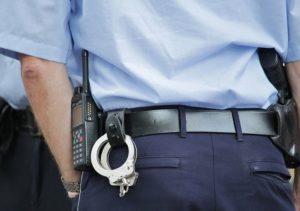 Being accused of any type of sex crime, from those that are minor to those that are the most serious, can be an extremely difficult time in your life. Not only can voyeurism charges devastate your family life, destroy your chances for future employment and living situations, but it can also carry a social stigma that will affect every other aspect of your life. A Florida voyeurism attorney who understands how the laws work surrounding these cases will be able to help you find success in your case, such as having your charges lessened or dismissed.

Our Florida sex crime attorneys at Musca Law understand how difficult it can be to move forward following these crimes when your reputation is blemished and you will have to file as a sex offender for the rest of your life. If you want to avoid the stigma that can follow you for the rest of your life, it is imperative to speak with an attorney as soon as possible. Our attorneys, who have 150 years of combined experience in criminal defense law, are here for you to help you through every step of the criminal justice system process, from interrogations to trial. Contact our skilled attorneys today to speak with us immediately at (888) 484-5057.