Greater Northdale, FL (December 11, 2018) – Last night 53-year-old Patrick O'Brien of the death metal band Cannibal Corpse was arrested after he broke into a home in Hillsborough County and then ran at a deputy with a knife in his hand.

Hillsborough County Fire Department was called to a home in Northdale after neighbors reported a fire coming from the home next door.  O'Brien lived in the home that was burning and apparently fled the scene when he realized the fire department and police were arriving to put the fire out.  O'Brien ran up the street and forced himself into a home in Greater Northdale around 6:57 pm.   Two people were inside the home when O'Brien forced his way in. One of the residents told O'Brien to leave the home immediately at which time, O'Brien shoved the other resident to the ground and ran out into the backyard of the home.

The residents were able to call for help and when deputies arrived they spotted O'Brien in the backyard of the home with a knife in his hand.  Deputies demanded that O'Brien drop his weapon.  That's when O'Brien rushed the deputies with his knife still in hand and deputies responded by tasering O'Brien.
He was arrested on charges of aggravated assault on a law enforcement officer with a deadly weapon, burglary and assault charges for the attack on the residents.

When firefighters responded to O'Brien's home in Northdale, they found military-style flamethrowers inside the home that were going off that only made it harder to put out the blaze. 
Northdale Aggravated Assault Laws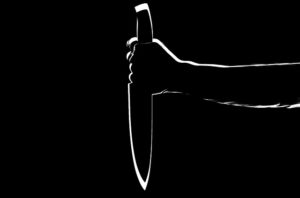 Being charged with aggravated assault, a crime with violent intentions and a third-degree felony under Florida law, can be a life-changing and chaotic experience. Those who commit this crime could be facing severe penalties that include five years in prison, $5,000 in fines, and many other harsh punishments. These crimes tend to be further aggravated when involving the use of a weapon.

At Musca Law, we are fully committed to helping you work toward results you can rely on as you are fighting serious charges under Florida law. Our specialized attorneys are skilled in helping clients stay on track and receive proven case results after a sometimes lengthy and tumultuous defense process. With over 150 years of combined experience handling a wide variety of criminal cases, we will help you through every step from initial interrogations to building your defense. Contact us for more information on how we can play a role in your case at (888) 484-5057.