Ocala, FL (November 16, 2018) -
A man pulled over for a
traffic violation
today turned out to be a wanted bank robber that police and the federal Bureau of Investigation (FBI) have been searching for.
Myron William Ernst had attempted to rob a Wells Fargo earlier in the day and successfully committed another armed bank robbery back in early October. Ernst is wanted by the FBI for a total of seven bank robberies between Florida and Alabama. The Ocala Police department has been working with the FBI on capturing the fugitive.
As of today, the Ocala law enforcement has charged him with one count of attempted armed robbery.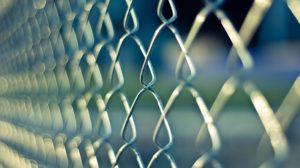 Bank Robbery Laws in Florida
Bank robbery
is a very severe crime with some of the harshest possible penalties. Because almost all banks are federally insured, bank robbery is a federal crime. This means that you have incurred the full attention and wrath of the United States Government and they will be aiming to see that you get the maximum possible sentence and fines.  For armed bank robbery that means the terrifying penalty of up to 20 years in prison and a $15,000 fine.
If you have been charged with bank robbery in the state of Florida you will be facing the United States Department of Justice when you go to court. You need to seek out legal representation that is on that same level. Here at
Musca Law
, we have over 150 years of legal knowledge, experience, and qualifications that are all designed to make sure our attorneys are the best you can hire. We know how to go up against federal prosecutors in court. If you are interested in minimizing the impact that this charge could have on the rest of your life, give us a call at
(888) 484-5057
and speak with one of our experienced and aggressive attorneys who are here to fight for you.