Ocala, FL (November 26, 2018) – A man and a woman were found passed out inside a U-Haul that was left running in a gas station parking lot and were arrested on multiple drug and weapons charges.

The two were identified as 23-year-old Megan Marie Holmes and 24-year-old Eric Patrick Damms, who both had the same Ocala address listed. They were found inside a U-Haul at a BP gas station around the area of Northwest 110th Avenue.

A detective woke them up, who smelled marijuana and watched Damms reach for something, which turned out to be a bag filled with heroin. Police then arrived at the scene and found a variety of illegal items such as heroin, handguns, cocaine, marijuana, and more. Holmes admitted that they were dealing the drugs in an interview.

Damms and Holmes were taken to prison and booked on armed drug trafficking, possession of a controlled substance, and a variety of other charges.
Ocala Drug Trafficking Laws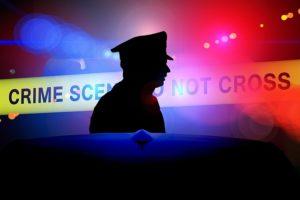 In Florida, there are current laws stating that anybody who has committed a drug trafficking crime will have to serve a mandatory minimum sentence. This means that you could be facing anything from 3 years in prison to more, as well as hefty fines and a variety of other drug-related penalties such as probation. Nobody should have to stand alone when they are dealing with a variety of serious charges.

If you have been charged with a drug trafficking crime, Musca Law has an office in Gainesville and several surrounding cities throughout Florida in order to better serve our clients.  We are here to answer any questions you may have about the charges against you.  Don't make the mistake of hiring an inexperienced or unqualified attorney to represent you in your criminal case.   Our law firm has a proven track record and years of experience in handling these cases. The attorneys at Musca Law have more than 150 years of combined experience, we want to stand by your side.   Contact us today to find out how we can assist you at (888) 484-5057.