Ocoee, FL (November 18, 2018) – Recently, Ocoee police officers released photos of two suspects who had stolen items from a Publix grocery store and drove over a pedestrian woman last Monday.

Around 7:00 PM, officers were dispatched to the scene at 8863 W. Colonial Drive after receiving a report about the injured woman.

According to the report, the victim had been attempting to stop a shoplifter from entering the passenger side of a black four-door, Nissan. The driver of the getaway car intentionally crashed into the victim before speeding away.

Emergency personnel confirmed the pedestrian did not sustain severe injuries.

No other details have been released.

Police have urged anyone holding valuable information related to the case to call Crimeline at (407) 423-8477.
Violent Crime in Orange County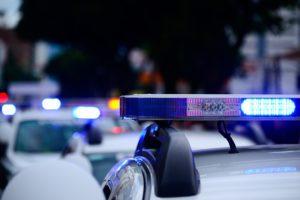 A violent crime is a situation where one person commits an intentional, highly aggressive act against one or more victims or pieces of property that threatens, causes, or attempts to cause harm. By Florida law, authorities can rule a violent crime as a felony. If a person is convicted, this individual can potentially lose their rights and have a permanent criminal record. Frequently, violent crimes are punished by the full extent of the law due to the severity of these incidences.

If you have been charged with one or more of these severe crimes in Florida, we at Musca Law strive to provide you with a rigorous and detailed criminal defense which ensures a strong and viable case. Across the State of Florida, we have demonstrated over 150 years of combined experience in the criminal defense field.  For more information about how we can help you, contact us today at (888) 484-5057.