Mary Ester, FL (January 18, 2019) – In the early morning hours of January 17th in Okaloosa County, one woman was seriously injured and another woman lost her life in a fatal accident at an intersection in Mary Ester, Florida caused by a drunk driver.

Police say that 24-year-old Shelby Byington was driving her Toyota Scion with 26-year-old Alexis Marshall in the passenger seat at approximately 2 am on Thursday morning.  They were headed southbound on the Mary Esther Blvd.  As they approached Hollywood Blvd East, they were T-boned in the intersection by another vehicle being driven by 20-year-old Hilson Smith.

The brunt of the impact occurred on the passenger side of the vehicle where Alexis Marshall was seated.  She died at the scene of the accident from the severe injuries that she sustained in the crash.  Shelby Byington was transported to Fort Walton Beach Medical Center for treatment for the serious injuries she suffered in the accident.

Police located an open can of beer in the console of Hilson's vehicle, as well as several unopened beers, can strew about the inside of his car.

Police say that Smith was intoxicated at the scene of the accident, smelled heavily of alcohol and had difficulty balancing.  He was lethargic and had "glassy" eyes.  He was immediately arrested for drunk driving. He has since been charged with DUI causing serious injury, DUI homicide, underage drinking, and underage possession of alcohol.
Okaloosa County DUI Laws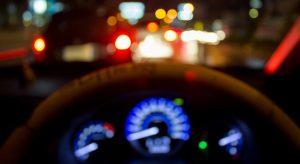 DUI homicide and manslaughter charges are filed when a  DUI causes the death of another person. If you have been charged with a DUI manslaughter or homicide crime, you will be vigorously prosecuted and could face a variety of penalties that may impact the rest of your life.  This is why it is important to protect your rights with the help of an experienced criminal defense attorney who understands the ins and outs of the Florida legal system and is knowledgeable in litigating these matters.  Unlike many DUI charges, those involving manslaughter or homicide are considered felonies and could very easily lead to lengthy prison sentences, permanent license suspension, monetary fines, and many other consequences that you may not have anticipated when you got into your vehicle and droved after having consumed alcohol or drugs.

If you have been charged with a DUI that resulted in someone being seriously injured or killed, you will need the representation of a skilled attorney who can help you defend you against a DUI manslaughter crime and get the best possible outcome in your case. At Musca Law, our DUI defense attorneys have more than 150 years of combined criminal defense experience and have successfully represented countless Florida residents who were charged with a DUI crime.   We are here to help you too.  Call us today to speak with one of our aggressive and knowledgeable lawyers about your charges and learn how we can help you at (888) 484-5057.