Okaloosa County, FL (December 22, 2018) - A woman from Crestview has been charged with theft in connection to rings that were stolen from a jewelry store.

The offense took place at the Santa Rosa Mall in Mary Esther.  The store manager at Kay Jewelers discovered 10 rings missing and alerted the Okaloosa County Sheriff's Office.  During the course of their investigation, deputies discovered three of the missing rings were taken to a local pawn shop.  The transactions were traced back to 19-year-old Erica Heinz.  Heinz was a seasonal employee at the store.

After being confronted by police, Heinz allegedly admitted to pawning the jewelry to pay her bills. She was arrested on Thursday, December 20th on charges of grand theft and being the false owner of pawned items.

There is no word on whether she is in jail at this time.
Theft Crimes in Okaloosa
Section 812.04 of the Florida Statutes defines grand theft as the unlawful taking or using of property worth $300.00 or more, with the intent to deprive the owner of the rights to the property.  In Florida,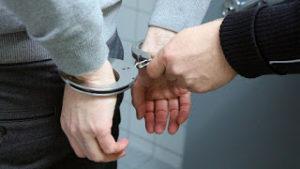 there are three degrees of grand theft. First-degree grand theft involves taking property valued between $300.00 and $20,000.00.  Second-degree grand theft is the taking of property valued between $20,000.00 and $100,000.00.  Third-degree grand theft is the taking of property valued over $100,000.00.  The lowest degree of grand theft is still a felony, which carries a prison term of up to 5 years upon conviction.

A theft crimes charge in Florida can affect everything and can result in a major loss of your rights and freedom.  Not only can you face possible jail time and fines, but you may also lose your employment and your future job prospects can be hurt with a theft conviction on your permanent criminal record.

At Musca Law, our experienced and aggressive Florida criminal defense attorneys help those who have been charged with theft in Okaloosa County and cities throughout the Panhandle, including Pensacola and Panama City.  If you are facing a theft crimes charge in these areas or anywhere in Florida, we want to help.  For your free consultation, please call (888) 484-5057.