Orange County, FL (November 19, 2018) – Police say that a deputy suffered a variety of injuries after he was attempting to pull over a vehicle.  The driver of that vehicle struck the deputy and then fled the scene. Aggravated battery charges and a variety of other charges resulted from this incident that caused injuries to the deputy involved, according to the Orange County Police.

At the time that this incident took place, the deputy was attempting to pull over a black Audi at the intersection of Pine Hills Road and West Colonial Drive to issue a traffic citation. The driver of the Audi seemed to aim his vehicle towards the deputy and his motorcycle. That is when the Audi driver made contact with the deputy and his motorcycle.  The driver fled the scene immediately.

Other deputies were able to apprehend two men, who were both 24 years old.  Officials found a 9 mm handgun nearby when they apprehended the two men. They were charged with a variety of charges, including aggravated battery and burglary of an unoccupied dwelling.

The deputy suffered minor injuries to his hand as a result of the incident.
Orange County Aggravated Battery Laws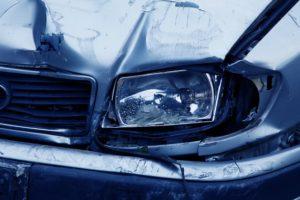 Aggravated battery is a type of crime that can bring very minor penalties to very severe penalties, depending on the circumstances of your case. You could be facing penalties of mandatory prison time, up to $10,000 in fines, and more. Because your case could end in serious results, you should never handle it alone without the help of an experienced attorney.

From the interrogation process to your actual court date, aggravated battery charges can cause a stressful experience to those who have been accused. If you have been accused of aggravated battery in Orlando or any surrounding areas, we want you to know that you have many rights under Florida law when it comes to defending yourself. At Musca Law, we have handled numerous cases just like yours and are able to present an aggressive defense on your behalf. With over 150 years of combined criminal defense experience, we use a team approach to help you get the best results for your criminal case. Contact us today at (888) 484-5057 for more information.