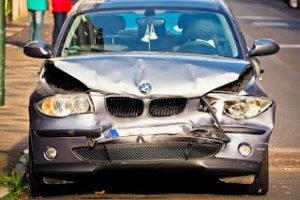 Orange County, FL (November 26, 2018) - According to the Orange County Sheriff's Office, a crime spree took place overnight that involved a shooting that left two people injured.

This incident took place at 9664 6th Avenue around 10 p.m. after a man arranged to meet a woman at this location regarding shoes he wanted to purchase. When the man arrived, he attempted to rob the woman, and an altercation occurred.

Another woman came outside to see what was happening, and the suspect shot them both before leaving in a vehicle and crashing around 10-feet away. After the suspect crashed the car, he unsuccessfully attempted to carjack another person before stealing the bicycle from a 52-year-old woman.

The suspect took off on the bike, discovering a running vehicle on the 4th street. The 49-year-old owner was opening the gate to his property when the suspect jumped in the vehicle and took off. The vehicle was discovered sometime later on fire.

The suspect was later identified by the 49-year-old car owner.  Authorities say that the identified man has been arrested for misdemeanor drug charges and was transported to the Osceola County Jail.

At this time, police have not filed charges for the carjacking, the attempted carjacking, or the aggravated battery.  An investigation is still ongoing.
Drug Charges in Florida
 
Being arrested for a drug-related crime in the state of Florida can have a serious impact on a person's life and career. Individuals facing further charges are all the more at risk of spending a long time in jail and paying large fines.

In cases like this, the on-going investigation could result in charges being filed for the for the violent crimes described in the story above which can have a maximum of 30 years in prison if convicted. These types of charges should not be taken lightly, and our team of aggressive lawyers at Musca Law is standing by waiting to take your call to discuss any criminal charges that you may be facing.

We have over 150 years of combined experience helping individuals fight drug charges, violent crimes, and vehicle-related charges across Orange County. If you or someone you know is being charged with a violent crime, or a drug or vehicle-related crime, in the state of Florida, contact us at (888) 484-5057 to see how we can help you.