Orange Park, FL (January 19, 2019) - A registered sex offender in Orange Park was charged after he failed to report his online usernames to police.  According to records, 56-year-old Basil Donald Addington was arrested by deputies with the Clay County Sheriff's Department on Wednesday, January 16th.

Addington is accused of having 15 different online usernames which he failed to report to police.  State law requires that all registered sex offenders disclose a list of all usernames to authorities.  An investigation into Addington's online activities revealed that several financial transactions were made from the Jacksonville area to the Philippines, Cambodia, Thailand, Vietnam, and Laos.  The transactions were traced back to Addington prior to his arrest.

Addington was originally convicted of sexual battery in 1998 and served 15 years in prison for his conviction.  He was booked into the Clay County Jail and later released.
Orange Park Sex Crimes Laws
Florida sex crimes often involve accusations of illegal electronic and online activity.   While many of these crimes involve accessing and viewing illegal materials online, someone who is already a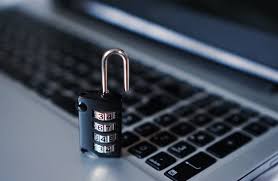 registered sex offender faces many restrictions, including limits on their internet use.

When you have been accused of a Florida sex crime using the internet, it is important to retain the services of a Florida criminal defense attorney right away.  There are many instances where people have been wrongfully charged with a cybercrime that they did not commit.  Issues involving the identity of the perpetrator as well as illegal or unauthorized access to a personal computer are often at the heart of these types of cases.  Many times, it is necessary to hire a computer forensics expert to aid in your defense and help to prove your innocence.

At Musca Law, our experienced Florida sex crimes attorneys know that people can be wrongfully charged with sex crimes.  We have assisted individuals throughout Florida who are facing decades in prison for crimes that they did not commit.  Even if an outright dismissal is not always possible, there are many ways that we can help you when your future and your livelihood are at stake.

For your free consultation with one of our attorneys, please contact us any time at (888) 484-5057.