Orlando, FL (February 27, 2019) – Police say that a 51-year-old man identified as Kenneth Strawn was arrested on Tuesday for soliciting a minor in Seminole County.

Various agencies worked together to make an arrest. They launched an investigation when a teenage victim reported that Strawn had messaged her multiple times from an app. The two had been exchanging messages on an app for several days before Strawn asked her if they could start talking on another platform.

When she did, Strawn asked the victim if she could send him sexual messages and also sent her sexually explicit photos of himself.

After a few days, Strawn traveled to Seminole County, where he made hotel reservations with the intent to engage in sexual activity with the minor. He has since been charged with traveling to meet a minor, transmitting harmful material to a minor, and solicitation of a minor, among other charges.

Currently, Strawn is being held without bail.
Orlando Traveling to Meet a Minor Laws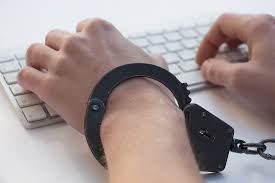 If you are somebody who is currently facing charges of traveling to meet a minor for sex, you are facing an extremely heinous crime in Florida, as any crime against minors can lead to severe penalties. If you are sentenced to one of these crimes, there is a chance that you could be subjected to penalties such as 15 years of probation, massive fines, and a requirement to register as a sex offender for the rest of your life. Perhaps you are unfamiliar with sex crimes in Florida and you are in need of information. If this is the case, we want you to know that we are here for you.

Our sex crime attorneys at Musca Law understand that no matter what type of charge you are facing, it could come with severe consequences that will keep you from enjoying many aspects for the rest of your life. Especially when a sex crime involves children, you might be overwhelmed and devastated by the fact that you could be pulled away from your everyday life and have to defend against a crime that you believe you did not commit to that capacity. We will help you fight these charges so that you can get working toward results. Contact us to find out how we can assist at this time at (888) 484-5057.