Orlando, FL (June 28, 2019) – Earlier this month, an alleged sexual battery took place when a man battered a woman at gunpoint near the Orange Blossom Trail.
The woman spoke with deputies and told them that she had been walking north on the trail on June 12 when a man suddenly walked out and threatened her with a firearm while attacking her. The man has since been identified as 31-year-old Rovial Walker.
Surveillance video was collected showing a man taking the woman from an industrial area, where they believe the assault occurred. Walker was described as wearing a black hoodie, black jeans, and yellow shorts, and a photo was also released showing what he looked like. Tips led police in Walker's direction.
Walker is now facing charges of sexual battery with a deadly weapon, robbery with a firearm, kidnapping, aggravated assault, and more.
Orlando Sexual Battery Laws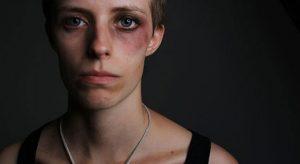 Sex crimes are seen as some of the most heinous crimes under the law, which is why you might be feeling lost and confused if you have been charged with sexual battery in Orlando or any other place in Florida. You could be subjected to the reality of prison time, fines, having to register as a sex offender for life, and many other related penalties that can impact you for the rest of your life. Sex crime charges in Florida are difficult to recover from and can leave a massive social impact on your life, as well as keep you from living in certain areas or obtaining certain careers. This is why you should never stand alone after you have been charged with one of these crimes.
Our sex crime attorneys at Musca Law have assisted many clients who have faced some of the harshest charges across Florida. We will help you fight aggressively to retain your rights and build a defense that will work for you and help you achieve the best outcome. If you believe that you have been wrongfully accused of a sex crime, we will help you achieve proven case results in your time of need. Please reach out to us at (888) 484-5057 for more information.