Orlando, FL (May 18, 2019) - An Orlando police officer has been arrested on manslaughter charges in connection to a shooting that took place in 2018.
Officer Anthony Wongshue was taken into custody after turning himself in on Wednesday, May 15th. The event in question occurred at the Colonial Plaza shopping center.  Investigators report that Wongshue and Officer Juan Abreu approached a minivan following a report of a shoplifting in the area.  The van was driven by 32-year-old Juan Silva. 
Silva began to drive away as the officers approached.  While Silva was driving, the officers opened fire.  The van was located approximately a mile from the scene and Silva was found dead inside.  The Florida Department of Law Enforcement investigated the shooting.
Abreu was cleared of wrongdoing as it is believed he fired shots because he was in the path of the vehicle as it drove away. Wongshue remains employed with the Orlando Police Department in an administrative capacity pending resolution of the charges.
Orlando Violent Crimes Laws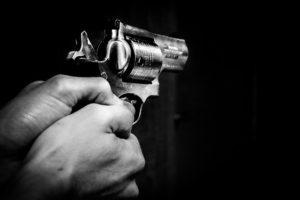 In Florida, violent crimes such as manslaughter can result in a very negative outcome. Although similar, the charges of manslaughter and murder are different in their application.  Manslaughter occurs when a killing takes place without any sort of premeditation or a necessary disregard for human life.  Although manslaughter is viewed as "less serious" than murder, the crime is a second-degree felony that carries up to 15 years in prison.
If you have been accused of manslaughter or another Florida violent crime, it is important to put your best possible defense forward.  The circumstances of your case may warrant self-defense claim if you acted to protect your own life or the life of others.  Under Florida law, self-defense can be a complete defense to the charges that you injured or killed another person unlawfully.  
At Musca Law, our Florida criminal defense lawyers bring over 150 years of combined experience to your case.  We can assist you when you are facing some of the most difficult times of your life and we will not back down when your back is seemingly against the wall. Our Orlando defense team stands ready to help you when you are facing a charge in our area.  For your free consultation and case evaluation, please call us now at (888) 484-5057.