Orlando, FL (December 18, 2018) – On Thursday night, a man in Orlando broke into a woman's home and raped her at gunpoint in what was deemed a 'random attack.' The Orlando Police Department investigated the violent attack.

According to police, the victim was lying in her bed around 10 p.m. at night when she noticed a man in her room rummaging through her belongings. The man has since been identified as 20-year-old Patrick Gray. Gray pointed his gun at the woman and demanded to know where she kept her valuables. Gray showed her that the gun was loaded and continued looking around at her belongings. After searching the room, Gray allegedly raped her.

The victim was concerned that another woman in the home would also be attacked so she told the suspect that they should go to the bank so she could withdraw money.

At that point, a call made by someone inside the house alerted the police. When Gray tried to back out of the house with the victim's SUV, police had the home surrounded. Gray dropped the gun and then ran back into the home and out the back door. Police found him not too far down the road at a 7-Eleven.

Back at the home, the victim was hysterical and they found one other person in the home who had called the police but was okay. Gray was charged with sexual battery with a deadly weapon, home invasion robbery, and aggravated assault.
Orlando Sexual Battery Laws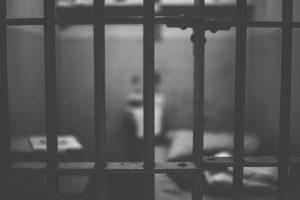 These types of sexual battery crimes, especially those involving a weapon, could be and often are charged as a felony. Those accused of sexual battery could face up to 30 years to life in prison for these actions and have to register as a sex offender for the rest of their life. Orlando sex crimes are harshly penalized under the law and carry with it a severe stigma that can permanently affect your life. If you've been accused of a sexual crime in Florida, you should never move forward without the help of an experienced criminal defense attorney.

If you are faced with any type of Florida sex crime, our aggressive criminal defense attorneys at Musca Law want to help rely on the strengths of your case to help you achieve case results that will help you move forward at this time. Our attorneys provide you with a high degree of care and help you understand all of your legal rights so that no mistakes are made in your case. Turn to an attorney you can trust and contact us for more information at (888) 484-5057.