Orlando, FL (July 19, 2019) – Police claim that a 21-year-old identified as Jaime Polanco was arrested and charged with sexual battery after an incident at an apartment in the University of  Central Florida.
UCF Police arrested him after the incident that took place on June 10 at Polanco's apartment at Knights Circle. Polanco and the victim had allegedly been watching a basketball game in his room and the victim told him that she did not want to have sex with him.
Polanco then forced himself onto the victim even though they were kicking him. The victim did not speak to Polanco that night but then called 911 when Polanco showed up at their door a few days later. Polanco allegedly put a sticky note over their door so that they would not see him when they looked outside. Luckily, they did not answer the door.
A phone call was reported by police where Polanco admitted that he did remember having sex and he did remember the victim saying no, even though they were drinking alcohol.
Police arrested Polanco on charges of sexual battery and he was held on a $10,000 bond.
Orlando Sexual Battery Laws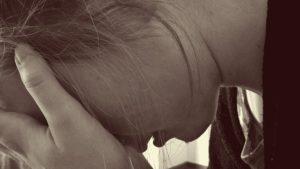 If you are facing Florida sex crime charges, this might be one of the most devastating things that may ever happened to you. You might be feeling distressed and humiliated by these charges and the impact that they can have on the rest of your life. Especially in cases involving an Orlando sexual battery, you might be feeling lost and confused as you face the reality of prison time, fines, and having to register as a sex offender for life. Because of this, it is essential to have an attorney on your side who understands what you are going through.
Our experienced attorneys at Musca Law understand how devastated you might be feeling after sex crime charges. We do not want you to have to stand alone as you face consequences of these charges and the impact that it could have on your life, which is why we would like to help you build a defense that you can use to protect yourself in your dire time of need. We have helped many clients achieve proven case results after these serious charges. Please contact us for the help you deserve at this time at (888) 484-5057.