Orlando, FL (March 25, 2019) – Police arrested a real estate agent identified as 38-year-old Wentworth Huang Wang after they say that he raped a woman who came to see houses.

The woman, who had allegedly traveled from China to look at houses in Florida, was put in touch with Wang by a company that she used for housing and transportation.

The woman came forward to police and told them that, after Wentworth raped her, he warned her that she could not tell anyone because he knew people at the Orlando Police Department. He said that they would believe him over her because he was an American citizen.

When the woman left Florida and went to California, she reported the rape and Wang provided a DNA sample. The sample matched evidence that was found on the woman and her clothing.

Wang was arrested on Sunday on three counts of sexual battery.
Orlando Sexual Battery Laws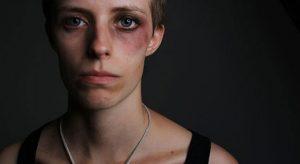 Facing a sex crime in Florida can be one of the most frightening things that you will ever face, along with the fact that you might be left feeling very humiliated by these serious charges. You could be facing consequences that will have a huge impact on your life such as your career and your social relationships with others. Aside from prison time and fines, you could be faced with having to register on the sex offender registry for life. This could impact you in ways you might not understand immediately.

At Musca Law, being charged with sexual battery can be a confusing time, which is why you should never stand without representation from a trusted attorney. You want to minimize the consequences that you could be facing so that you can move forward at this time. Our experienced and dedicated defense attorneys are here when you have been charged with a serious sex crime. Please contact us so that we can point you toward the best case results at (888) 484-5057.