Orlando, FL (July 9, 2019) – 29-year-old Milly Andy Michel was arrested on Tuesday on suspicion of groping students and making explicit comments toward them. He was taken in on 10 counts of lewd or lascivious molestation, offenses against students, false imprisonment, and more.
At the time, Michel had been working as a mentor for teenagers at the Westridge Middle School when the events took place.
The three 14-year-old victims were interviewed by deputies. They claimed that Michel touched them inappropriately, begged them to see their private parts, and would sometimes take them to his home.
Today, July 9 around 11:37 a.m., Michel was taken to the Orange County Jail.
The investigation into the molestations continues at this time.
Orlando Lewd and Lascivious Molestation Laws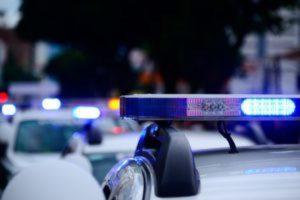 Sex crimes in Florida are some of the most heinous and harshly penalized types of crimes that take place across the entirety of the state. They are also surrounded by the harshest public opinion. If you have been charged with one of these crimes, then there is a good chance that you will be prosecuted to the furthest extent of the law. Being charged with lewd and lascivious molestation can be a frightening experience that has a major impact on your life, which is why it is imperative to have a compassionate criminal defense attorney on your side at Musca Law.
Our sex crime attorneys at Musca Law have handled many types of related cases in the past and are skilled at helping those who have been charged on claims of child molestation and are looking into its many penalties such as prison time, fines, and even having to register as a sex offender for the remainder of their lives. You might be feeling scared and confused and wonder where you can turn at this time. Please contact us to find out how we can assist you at (888) 484-5057.