Ormond Beach, FL (February 7, 2019) – Two men from Florida were taken into custody by the Volusia County Sheriff's Office for allegedly planning and plotting to rape a 3-year-old little girl who lived at the home of one of the men with her mother.

The two men have since been identified as 37-year-old Lafe Best and 39-year-old Benjamin Worster. Deputies were able to discover texts between the two men describing their plot to one another.

In December, the girl and her mother moved into and were staying at Worster's apartment.  When they first moved into the apartment, the 3-year-old girl told her mother that Worster had touched her inappropriately.

Shortly thereafter, Worster was taken from the home by ambulance for an apparent overdose.  That's when the girl's mother located Worster's phone and discovered the texts messages that he had sent to Lafe Best in which they discussed how they wanted to rape the child, not caring if she was conscious at the time of the act or not.

Best described in messages that the mother was "not a very good mom" and ignored her daughter and that he was going to "get to work on that" in regards to the rape. When detectives arrived at the household, they found child pornography in the home. There was also a 20-month-old child in the home at the time but they do not believe that the child was the victim of any abuse.

They have since been charged with conspiracy to commit sexual battery on a child.
Ormond Beach Sexual Battery Laws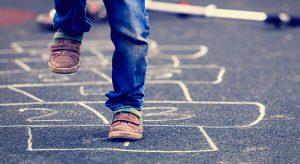 Every sex crime, especially those involving young children, are extremely serious in nature, which is why you should never attempt to maneuver the legal system alone if you have been charged with one of these crimes. Sexual battery in Florida is seen as a very heinous crime that carries severe penalties to those involved, which could have a major impact on the rest of your life. Our experienced attorneys have handled many Florida sex crime cases across the state and will assist you if you have been charged with a crime of this magnitude and believe that the penalties such as prison time and sex offender registration will have a huge impact on your life.

At Musca Law, we would like to guide you through this difficult process with the hopes that you will put your future only in the hands of a reputable attorney with a clear understanding of the laws as they pertain to serious sex crimes. Our attorneys have endless information on sex crimes and the laws that dictate consequences in these cases and what you could realistically be facing. You might be feeling fearful and helpless, but we would like to help you work through these barriers and move forward with your life. Do not hesitate to contact us to find out what we can do for you at (888) 484-5057.