Osceola County, FL (January 4, 2019) – Deputies are going to issue charges to a man who threatened to kill his ex-girlfriend and her entire family. The suspect was identified as Maximo Flores, who has a history of violence.

The victim spoke to deputies and told them that all of this stemmed from a fight about Flores and how she wanted him to remove his items from her home. The incident started on Brookstone Drive on Sunday when police were called out to her house.

The victim told deputies that Flores messaged her on Facebook and told her that he would kill her. He told her that he was going to kill himself but, if he didn't, he would make sure that she was killed before he went to prison.

Records show that Flores has been arrested 16 times since 2014, with many of these charges stemming from battery, domestic violence, and more. He could be facing five years behind bars at this time.
Osceola County Domestic Violence Laws
Violent crimes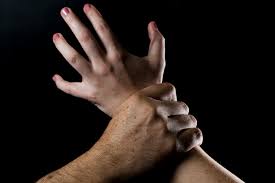 take place in Florida every day, including those that involve intentional and aggressive acts against others. Violent crimes can encompass a variety of misdemeanors and felonies and can lead to the loss of rights for those who are charged, which is why it is especially important to retain your rights from the start and work with an experienced criminal defense attorney when you have been charged with a domestic violence crime. You want to prevent any penalties and long-term consequences in the long run and build a defense that will help you through this difficult time.

At Musca Law, we understand how difficult it can be to defend yourself in the face of domestic violence charges. Many people are wrongfully accused of domestic violence and other related crimes every year, or have to face the fact that their charges and the story being told are not adding up. Our attorneys have over 150 years of combined experience and are willing to work with you every step of the way when it comes to the outcome of your case. Contact us for more information on how we can help at (888) 484-5057.