Palm Bay, FL (March 5, 2019) – 48-year-old Mark Willis Brown was charged with manslaughter after police say he struck and killed two pedestrians on Palm Bay Road. Police say that, during the incident on Saturday, Brown was under the influence of alcohol.

Brown's charges included driving under the influence, manslaughter, leaving the scene of a crash leading to death, and more. He is being held on $475,000 bail at this time.

The pedestrians were identified yesterday as 20-year-old Kayla Shoemaker and 27-year-old Michael Sobin. When police responded, they received reports that a pedestrian had been struck at the intersection of Palm Bay Road and Riviera Drive.

Police claim that the two pedestrians were found in the median following the accident and were tragically pronounced dead at the scene.

Police then discovered Brown's vehicle unoccupied in the wood line not far from the accident. They chased Brown down to the parking lot of a Popeyes restaurant in the area. When they found him, he was heavily intoxicated and told police that he had been on his way to pick up a pizza when the accident took place. He claimed that he did not know that he struck two pedestrians and thought that they were another object.

Now, Brown remains in jail for the accident.
Palm Bay DUI Manslaughter Laws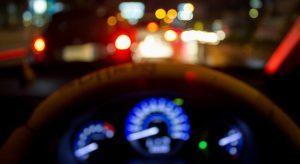 Some traffic violations in Florida are more severe than others. DUI manslaughter is one of the most serious traffic offenses that a person can face. These charges occur when a person is driving under the influence and directly or indirectly causes a deadly accident. These types of charges are a second-degree felony, which means that you could be facing a mandatory minimum of over 10 years in prison. This could have a huge impact on your future and your ability to return to your normal everyday life.

At Musca Law, our attorneys have vast experience in Florida traffic crimes and defending those who are suffering the most drastic DUI penalties due to a crime they allegedly committed. We have handled a wide variety of traffic cases, from simple speeding tickets to the most major manslaughter charges. Regardless of the situation, we are prepared to fight on your behalf in your time of need. Please do not hesitate to contact us to find out what we can do for you at (888) 484-5057.