Palm Bay, FL (January 29, 2019) – A man strangled his mother in a headlock position after he got involved in an argument with her over dirty dishes around 1 a.m. on Saturday.

The incident took place on Saturday when 19-year-old William Mumby began arguing with his mother over dirty dishes that were left in the sink. Allegedly, the argument became physical in nature and Mumby placed his mother in a headlock.

Mumby told police later that he was thinking about rendering her unconscious through his acts, but he then decided that he wasn't going to.

Police took Mumby in and booked him at the Brevard County Jail on a felony charge of domestic battery by strangulation. He is now being held on $5,000 bail.

At this time, an investigation into the incident continues to take place.
Palm Bay Domestic Battery Laws
Violent crimes in Florida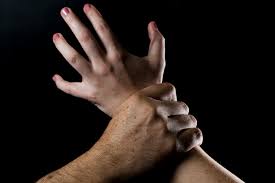 are seen as intentionally aggressive acts that take place against people or property. When somebody feels threatened in some way, you might end up being charged with serious charges relating to a crime of violence. If you have been charged after a domestic battery crime, you could be frightened by the prospect of severe penalties such as time spent in prison, probation, anger management classes, and more. You might find that these types of violent charges can have a major impact on your entire life from retaining employment to maintaining relationships.

At Musca Law, we want to help you avoid the harshest penalties related to these crimes. If you plead guilty to one of these charges, you will have a lifetime record, which is why you want to be careful and turn to the help of an attorney who has handled cases like these in the past. Especially in cases where you believe you have been wrongfully accused of a domestic violence crime, you want somebody on your side who will listen to your story and help you defend your rights when you need them most. Contact our attorneys to find out how we can use our experience to gain you the results you deserve at (888) 484-5057.