Palm Beach, FL (January 17, 2019) – A 35-year-old computer engineer is going to be brought to Florida for a variety of charges related to trying to lure a young girl to California.

The 35-year-old named Majid Dedihban who works for ICE (Immigration and Customs Enforcement) has been accused of trying to lure a young Florida girl to California so that he could fulfill a sexual fantasy involving a "daddy-daughter" relationship.

Dedihban had been exchanging phone calls and text messages with somebody who he believed was a teenage girl. He was unaware that he was actually communicating with a Palm Beach County Sheriff's Deputy in Florida from the start.  

He contacted the girl (deputy) via a dating app in December of 2018 and asked her if she would like to have a daddy-daughter relationship with him at which time she told him that she was only 15 years old.  He continued to communicate with the female via text and telephone.  He began talking about flying the young girl out to San Diego, California to live with him in a "real daddy-daughter" relationship.  He requested sexual photos from the girl and when she did not send the type of photo that he requested, he got angry with her.

He eventually booked a flight for the minor on December 27th of 2018 for December 29th in an effort to bring the minor across state lines to live with him.  He instructed her to tell the airline that he was her father.

He was arrested in San Diego, California on Saturday, January 13th and will be extradited back to West Palm Beach, Florida to face federal charges of attempted enticement of a minor and attempted transportation of a minor to engage in sexual activity.

At this time, he is being held without bond.
Palm Beach Attempted Enticement of a Minor Laws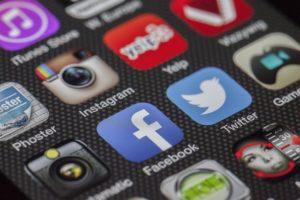 Enticement of a minor, which can be seen under the same laws as solicitation of a minor, is a very severe crime in Florida that can lead to a wide variety of penalties that affect the rest of your life. Sex crimes are actually some of the most harshly penalized criminal offenses seen in Florida, especially when they involve children and serious sexual acts against a victim. If you or someone you know has been charged with one of these crimes, retaining an attorney as soon as possible is one of the best ways to build a defense and work toward avoiding the strictest penalties.

At Musca Law, we understand the laws in the state of Florida pertaining to sex crimes that target children. These crimes are typically referred to as felonies, which could include harsh penalties such as prison time, fines, sex offender registry, and more.  If you have been charged with a serious sex crime, you need an aggressive legal team in your corner.  At Musca Law, we have more than 150 years of combined criminal defense experience successfully representing Florida residents who have been charged with serious crimes.  Keep in mind that a conviction could have a huge social impact on your life and affect aspects such as your career and where you live in the future, as well as registering as a sex offender for the rest of your life.  Our experienced sex crime attorneys in Florida are here for you and will help give you answers to your questions and provide useful information on sex crimes so that you never feel as if you are going through this alone. Contact us for more information about how we can help you and speak with a knowledgeable lawyer about your charges at (888) 484-5057.