Palm Beach County, FL (February 23, 2019) - New England Patriots owner Robert Kraft was charged with two counts of soliciting prostitution on Friday, February 22nd. The charges stem from a police investigation into human trafficking at the Orchids of Asia Day Spa in Jupiter.

The Palm Beach County Sheriff's Office began investigating a suspected human trafficking ring several months ago. During the course of their investigation, police shut down 10 spas suspected of providing services in the Orlando, Palm Beach County and Treasure Coast areas. The spas were said to employ several women who were victims of human trafficking.

Police say that Kraft, 77, was seen on videotape making a payment for sexual services. Although he was formally charged on Friday, he has not been arrested. A spokesperson for the Patriots says that Kraft denies "categorically" denies participating in any illegal activity. Otherwise, the team had no further comment on the ongoing investigation.
Palm Beach County Prostitution Laws
Being accused of solicitation in Palm Beach County can have a major negative impact on your life. When these charges become public, they are very embarrassing. A solicitation charge can ruin your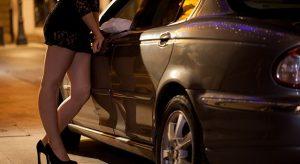 personal and professional life, as well as your reputation among your peers in the community. Often, these cases are reported widely in the media and may cause damage to your family and your career that you have spent years attempting to build.

If you have been charged with a sex crime, including solicitation, our Florida sex crimes attorneys at Musca Law will provide serious and aggressive representation to protect your legal rights. In a solicitation charge, you may be able to have your prosecution diverted or deferred if you are able to reach a deal with the district attorney's office prior to trial. We understand that sometimes good people will make a bad mistake. We are here to protect everything that you hold closest to you and will ensure that you receive the best possible outcome in your situation.

For assistance in Palm Beach County, or surrounding areas, please contact our Boca Raton criminal defense attorneys for your free consultation at (888) 484-5057. Our phones are answered 24/7 and we look forward to hearing from you.