Palm Beach County, FL (December 15, 2018) - A bus attendant who works for the Palm Beach County School District is was charged with attempted first degree murder on Saturday, December 15th.

36-year-old Shimara Josey was riding in a Nissan Altima with three other black females and a black male on Saturday, December 8th.  The Nissan then pulled up next to another vehicle at a stop light and someone inside the vehicle asked the Nissan driver a question.

The Nissan driver then followed the victim to her house.  The victim went inside to use the bathroom but her a loud banging noise and yelling outside.  As she walked outside a black male standing near her car pointed a gun at her and said he was going to shoot her.  The man then fired four shots in her direction before running away.

Detectives later determined that the Nissan belonged to Josey.  Josey is now charged with two counts of attempted first degree murder.  It is not clear at this time whether she remains in jail.
Palm Beach County Violent Crime Laws
If you are facing a violent crime in Palm Beach County, you need an experienced Palm Beach County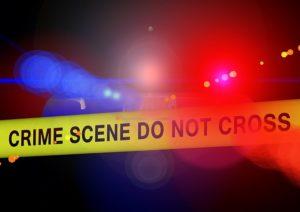 criminal defense lawyer to help protect your rights.  Murder and attempted murder are some of the most serious charges that a person can face in our criminal justice system.  These charges carry the most severe penalties as well, ranging from death to many years of incarceration.

When you have been charged with a violent crime such as murder, attempted murder, battery, assault and others, your future is on the line.  At Musca Law, our Florida criminal defense attorneys will look at your case from every angle to determine your best possible defense.  We will examine issues such as self-defense, and defense of others and property.

We will make the state prove their case against you beyond a reasonable doubt. For your free consultation, please call (888) 484-5057.