Palm Beach County, FL (December 30, 2018) - A woman from Palm Beach County faces a child neglect charge after her son shot himself inside a home in Pahokee.

According to the Palm Beach County Sheriff's Department, 27-year-old Frandreka Washington was at a home in the 300 block of Shirley Drive with her 7-year-old son on Wednesday, December 26th.  At least one other child was present in the home.  The two children somehow gained access to a handgun and Washington's son was shot with the gun.

The boy was airlifted to a local hospital and is critical condition.  Police charged Washington with two charges of neglect of a child with great bodily harm and resisting arrest without violence.  Washington appeared in court on Saturday, December 29th and her bond was set at $120,000.
Child Abuse and Neglect Laws in Palm Beach
Under Florida statutes, child abuse or neglect is the failure of a caregiver to provide care, supervision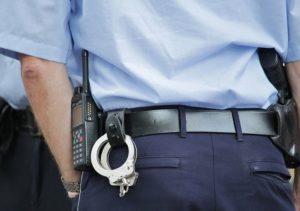 and service's necessary to maintain a child's health.  Child neglect takes many forms, including failure to provide proper nutrition, exposing a child to a dangerous environment or failing to provide adequate medical care.  A child neglect charge is a felony.  If there is great bodily harm involved, the charge is elevated to a second-degree felony and carries up to 15 years in prison.

If you have been charged with child neglect in Palm Beach or surrounding communities, your future could be at stake.  Not only are you facing a harsh prison sentence, a charge of child neglect on your permanent criminal record can limit your future opportunities. Your ability to maintain gainful employment can be impacted and you will likely be disqualified from holding any jobs which require working with or in the presence of children.

Do not let a child neglect charge determine your future.  At Musca Law, our Florida criminal defense attorneys are here to provide aggressive and knowledgeable representation to the most serious situations.  For your free consultation, please call us at (888) 484-5057.