Palm Beach Gardens, FL (February 10, 2019) - Two people were arrested in Palm Beach Gardens after a police investigation into a series of burglaries involving boats in the area.

Ana-Maria Ferreira, 37, and Peter Umholtz, 35, were charged by officials in the thefts which took place from January 26th through January 31st.  Surveillance videos captured a male and female entering a boat in a private boatyard prior to being confronted by a resident.  The resident followed the pair from the boatyard and got into a car accident with them.

Police were eventually able to recover over $3,000 worth of stolen items including an iPad, a tool set, an electrical tester and a Playstation.  Ferreira and Umholtz were both charged with two counts of burglary and grand theft.

Ferreira's bond was set of $10,000 while Umholtz's bond was $9,000.  There is no word on whether they remain in custody at this time.
Palm Beach Gardens Burglary Laws
A burglary is a type of Florida theft crime.  In order to prove that a burglary took place, the prosecution must show that a person unlawfully entered a building or vehicle with the intent to commit a crime upon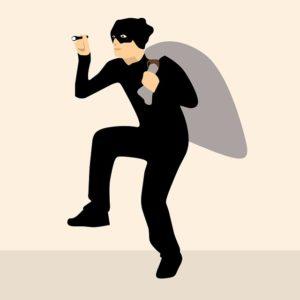 entry.  There are three degrees of burglary in Florida with first-degree burglary being the most serious and carrying up to life in prison.  Generally, first-degree burglary requires the use of a firearm in the commission of the crime.  The lowest level of burglary, third-degree burglary, is a third-degree felony that still carries a potential prison term of up to five years.

There may be many defenses that apply to your Florida burglary case.  Common defenses include lack of intent to commit a crime, or lawful entry into the premises, by permission or otherwise.  Sometimes, a person charged with burglary can also be the victim of mistaken identification.  If you are facing a burglary charge in Florida, it is important for your attorney to closely examine the facts of your case to ensure that your best defense is presented.

At Musca Law, our Florida criminal defense attorneys have years of experience assisting those facing burglary and other theft crimes in our state.  We will work hard on your behalf to protect your legal rights and obtain the best possible result for you.

For a free consultation, please contact us any time at (888) 484-5057.