Palm Harbor, FL (January 19, 2019) - A Tampa man who was in charge of medical services for an air ambulance company has been arrested and charged with the unlicensed practice of nursing.

59-year-old Timothy Leroy Lookabaugh was investigated after authorities with the Florida Department of Health Investigative Services received a report of possible fraud.  The division was alerted when Air Ambulance Worldwide found out that one of their employees had provided a false nursing license number in connection with their employment.  Lookabaugh was employed by Air Ambulance Worldwide.

According to the results of the investigation, Lookabaugh had worked as a paramedic in Pennsylvania before he was hired as a flight paramedic by Air Ambulance in 2014.  In 2014, he informed company officials that he had completed nursing school and provided a false document appearing to show a Florida nursing license.  Lookabaugh was then assigned to a variety of positions within the company, including flight nurse.  In this capacity, he provided care on approximately 53 medical flights.

He was officially charged with Unlicensed Practice of a Health Care Profession.
White Collar Crimes in Tampa
White collar crimes, including fraud and unlicensed practice, can have a major impact on your life.  Even if no one is harmed by the unlicensed practice of a healthcare profession, it is still a third-degree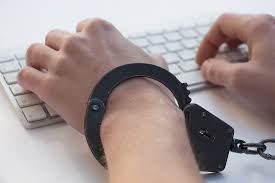 felony to practice nursing, medicine or any type of health care without being licensed.  If a serious bodily injury occurs, the crime is upgraded to a second-degree felony with a punishment of up to 15 years in prison.

There is no such thing as a minor criminal offense.  Being charged with a white collar crime is a serious event which requires that you obtain the best possible legal representation for your situation.  The Florida criminal defense attorneys at Musca Law are here to help when you are facing any type of white collar crime in Tampa or surrounding areas.  We bring over 150 years of combined experience to your case.  We will stand by your side when the weight of the criminal justice system is against you.

Our firm is standing by 24/7 to take your call. For your free consultation, please contact us any time at (888) 484-5057.