Palmetto, FL (December 30, 2018) - A man from Palmetto faces burglary charges following a police chase and home break-in on Thursday, December 27th.

According to reports, officers noticed a vehicle that was being driven recklessly around 10:00 pm on 4th Street West.  As they attempted to stop the car, the driver crashed into a home and then took off on foot.  The driver was later identified as 23-year-old Avelino Misreal Vasquez-Perez.

Vasquez-Perez continued to flee and scaled a six-foot high fence in the 600 block of Riverdale Drive.  Vazquez-Perez then attempted to force his way into a hoe.  As he tried to enter, he was confronted by the homeowner, Brian Williams, who ordered him to the ground.  Vasquez-Perez, however, attempted to push Williams so that he could leave the house. Williams then pulled out a gun and opened fire, striking Vasquez-Perez.  Williams is the Palmetto City Commissioner.

Vasquez-Perez was transported to Blake Medical Center where he is in stable condition.  He has been charged with burglary, battery and resisting arrest.  Officers continue to investigate and there is no word on whether Vasquez-Perez remains in jail.  Police have not charged Williams as they determined he was acting in self-defense when he shot Vasquez-Perez.
Violent Crimes Laws in Palmetto
Violent crimes in Florida carry serious penalties, including prison time, high fines, years of probation and the loss of certain important rights that you have as a citizen.  If you are convicted of burglary, you could be looking at a sentence of up to life in prison, depending on the circumstances of your case.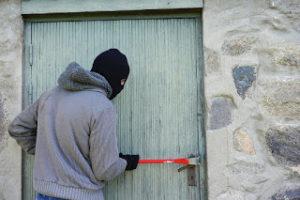 Certainly, a burglary or other violent crimes charge requires the services of an experience Florida criminal defense attorney.   At Musca Law, our attorneys stand ready to defend you when you are facing an uncertain future.  We will closely look at your case and determine if any defenses apply.  In violent crimes cases, there may be a self-defense or defense of others claim that you can make in order to mitigate the consequences of a conviction.

Prosecutors in Florida are tough on violent crimes and they may be looking to put you away for a long time.  With our attorneys on your side, we will help level the playing field and ensure that you receive an aggressive and competent defense.

For your free consultation, please contact us any time at (888) 484-5057.