Panama City Beach, FL (March 21, 2019) – 55-year-old Jesse Allen was arrested for sexual battery on Monday in Panama City Beach after assaulting an individual while they slept.

According to police, at the time Allen was at a residence with the victim and another person. Allen suddenly slipped his hand inside the victim's clothing and sexually battered her while she was asleep. Allen was told to stop and moved away from Allen. She told him that she wanted to go back to sleep.

The victim fell asleep, which is when Allen slipped his hand inside her clothing a second time. Then, the victim told Allen to leave the residence. A witness confirmed the victim's statement.

Police continue to investigate the circumstances of this incident. At this time, Allen is still in custody.
Panama City Beach Sexual Battery Laws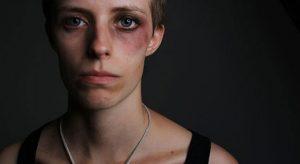 Being charged with a sex crime in Florida can be one of the most devastating and humiliating things that you will ever face. You might be looking at a variety of charges that could leave a huge impact on the rest of your life. Perhaps you are scared that you will be facing prison time, fees, and a lifetime registration on the sex offender registry. This could keep you from many aspects of your life such as moving forward in your career or holding social relationships with others.

If you have been charged with a crime of sexual battery in Florida, you should never go without representation when it comes to your claim. You want to minimize the consequences that you could be facing so that you can move on. At Musca Law, we have worked with a wide variety of clients to help them when they have been faced with similar charges. We will help you receive proven case results as you move forward. Please contact us for more information at (888) 484-5057.