Panama City Beach, FL (May 2, 2019) – In Panama City Beach, a woman was arrested after she was under the influence of illegal narcotics while her one-year-old was attacked by a dog.
The woman has since been identified as 28-year-old Cassie Anthony, who was charged with child neglect causing great bodily harm. The child was hospitalized after he or she was attacked by a pit bull and bitten in the face.
Anthony allegedly left the child alone in the living room of her Joan Avenue apartment for 45 minutes and the family's pit bull attacked the child, causing serious injuries. The child was sent to the hospital where he or she underwent surgery for severe facial lacerations.
Anthony told police that she left and was under the influence of illegal drugs while she was away and the child was attacked.
Panama City Beach Child Neglect Laws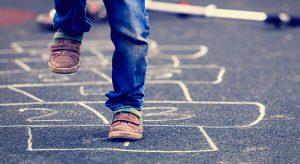 If you have been charged with a child neglect crime in Panama City Beach, you are facing one of the most serious crimes against children in Florida. Prosecutors tend to hold child crimes to a higher level, as children are innocent and deserve protection across the state. As such, you will typically find that these crimes carry severe penalties. Having an experienced criminal defense attorney on your side can help you move past this difficult time.
Our attorneys at Musca Law understand that you could be facing many consequences as a result of your child neglect crime that is not solely limited to fines and prison time but also includes the loss of custody of your child or difficulty in finding and keeping a career after your charges. There is a hefty social stigma that follows these types of cases and you might find that it is difficult to move forward. We will help you achieve proven case results in your time of need. Please reach out to us for more information at (888) 484-5057.