Panama City, FL (February 26, 2019) – 54-year-old Ivan Ferrer-Perdomo was arrested after he broke into a person's home and slashed them before robbing the victim.

Police say that Ferrer-Perdomo is a criminal and convicted murderer who is now back behind bars once again. He was taken into custody on six felony warrants for home invasion armed robbery, aggravated battery, and a wide variety of other charges.

Ferrer-Perdomo broke into the man's home, tied him up, and slashed him with a knife before he robbed him and fled his residence. The man's condition is not known at this time after the assault.

Ferrer-Perdomo has since been taken into custody at a residence on Everitt Avenue, which is about a half mile away from his listed address.
Panama City Aggravated Battery Laws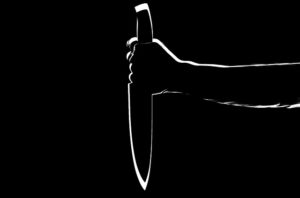 If you have been charged with a violent crime in Florida, police see these as intentional acts that are designed to inflict damage against another person. Some of the more gruesome examples include robbery, aggravated assault, and battery. Most of these crimes are viewed as felonies, which means that you could receive a serious sentence that could range anywhere from five years to life imprisonment. If you are facing a violent crime, such as aggravated battery, you should secure the best possible legal representation in your time of need.

At Musca Law, our criminal defense attorneys have spent many years helping clients through every aspect of the criminal justice system, helping them gain case results they can rely on during this desperate time. We have received years of combined training and experience to assist those into negotiations and trial and will ensure that your rights are being protected every step of the way. Please contact us today to find out what we can do for you at (888) 484-5057.