Panama City, FL (May 24, 2019) – Police reported that a Bay County fire chief is now facing domestic battery charges after an incident that took place earlier this month involving a pregnant victim.
The incident took place on May 10th when police were called to the scene of a dispute on Jarvis Road in Panama City. When deputies arrived, they arrested 44-year-old Marcus Vigil.
Police claim that Vigil had been drinking that day and suddenly became verbally hostile toward the victim, a pregnant woman. When she tried to leave, he grabbed ahold of her shirt and shoved her head.
Vigil was charged with domestic battery and aggravated battery against a pregnant victim.
Vigil, a battalion chief, is now on paid administrative leave pending an investigation.
Panama City Domestic Battery Laws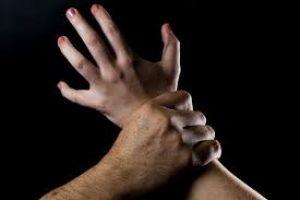 If you are facing domestic battery charges in Panama City, you might be feeling scared and confused about your case and how you will move forward after these charges. Facing a violent crime in Florida is a serious crime, especially when you have acted hostile and violent toward a member of your own family or somebody who lives in your household. Many people will face serious penalties that could bring jail time, fines, and more. It is time to speak with a skilled criminal defense attorney to help you through this chaotic time.
Because the consequences surrounding domestic violence crimes could have a huge and negative impact on everything in your life, from your career to your social relationships, it is important to act quickly to retain legal help in your time of need after you have been charged. Being wrongfully accused of domestic violence or having the facts skewed in a way that harms you is a difficult thing to face, which is why you should not have to stand alone. Please contact us at Musca Law for more information on how we can help you build a defense and bring your claim at (888) 484-5057.