Panama City, FL (April 19, 2019) – On Sunday night, police arrested a suspect around 10:30 p.m. after a shooting that sent one victim to the hospital with non-life-threatening injuries.
Police quickly identified the suspect as 32-year-old Osvaldo Junior Roman Rivera, who shot at a victim during a verbal altercation that took place in the parking lot of an apartment complex on West 13th Street in Panama City.
Police conducted an investigation and spoke with witnesses, as well as the victim in the hospital. The victim is expected to recover from his injuries from the shooting.
Rivera has since been placed under arrest and charged with aggravated battery. Panama City Police continue to investigate the circumstances of the incident.
Panama City Aggravated Battery Laws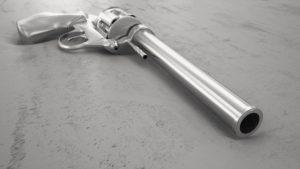 If you have been charged with a violent crime in Florida, you might be frightened about the outcome of your future and your rights as you move forward in the midst of your case. Aggravated battery is among many other types of criminal charges such as robbery, aggravated assault, and more – crimes that can lead to serious penalties such as jail time, fines, and more. You could find that being charged with one of these crimes can have a huge impact on your life, from career options to social relationships. You need an experienced criminal defense attorney on your side who has helped clients in the past and is willing to dedicate time to your case.
At Musca Law, we have helped a wide variety of clients receive proven case results after being charged with violent crimes in Panama City and beyond. We will help you attempt to reduce your charges or have them completely dismissed based on the information you are able to use to build your defense. Our attorneys understand how violent crime cases can turn into a difficult scenario and we are here for you. Contact us at (888) 484-5057 to find out how we can assist you.