Panama City, FL (July 23, 2019) – Police claim that a Panama City Police Officer was charged with battery after punching a suspect who was handcuffed with his hands behind his back.
The officer, 40-year-old William Rhodes, was charged with misdemeanor battery in the incident. He was one of several officers who was attempting to arrest a man identified as Antwain Williams.
Williams allegedly attacked others before police showed up and then fought with police. Williams was charged with resisting an officer and wrote on his arrest report that he kicked officers.
When they finally had Williams subdued and handcuffed, Rhodes allegedly struck Williams in the face. The strikes were found to be outside the scope of the lawful arrest.
As the investigation continues, Rhodes is on administrative leave.
Panama City Battery Laws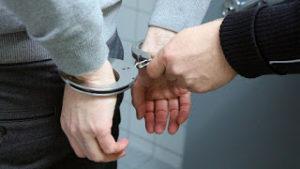 Being charged with a violent crime such as Florida misdemeanor battery can have a huge impact on your life, as this is seen as a violent crime involving physical harm against another party. Because of this, you could be facing serious penalties such as prison time and even an impact on your career and social relationships. If you have been charged with one of these crimes, you need a criminal defense attorney on your side who will assist you every step of the way.
At Musca Law, our attorneys are here to help you obtain proven case results after you have been charged with a serious crime that is impacting everything that you do. Our aggressive attorneys have been known to bring a defense to help parties move forward and retain their rights during one of the most challenging times in their lives. You might be feeling overwhelmed but we are here to help. Please contact us for the help you deserve at (888) 484-5057.