Pasco County, FL (November 26, 2018) – An online gamer was playing Grand Theft Auto on PlayStation with another man, 18-year-old Daniel Enrique Fabian.   Fabian reportedly told the gamer that he had someone over at the house that he was planning to "smash".

The two men stopped playing the game for roughly 15-minutes; however, Fabian left the microphone on as he raped a female victim that was in his room. The gamer, identified as a male, heard the sound of a female saying "no" and groaning through the microphone.

It is not clear whether the gamer who overheard the rape on the microphone is the person that reported the crime to police, but a SAVE (Sexual Assault Victim Exam), as well as testimony from the victim, has confirmed that the rape took place.

Fabian was arrested and charged with lewd and lascivious battery/ sexual activity with a victim between 12 and 15 years of age. He is currently being held in the Land O' Lakes Detention Center.
Sex Crimes in Florida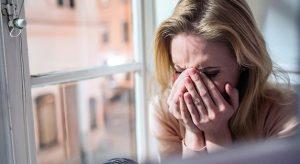 Sex crime allegations can be extremely devastating and humiliating for a person to face. In addition to prison time for convictions, individuals face lifetime sex offender registrations, fees, and a lifetime of difficulties securing employment.

At Musca Law, we know just how serious these charges can be and the devastating impacts they have on a person's life. If you are facing sex crime charges in Florida, it is important to secure a legal defense team that will work to ensure your rights are upheld in the court of law. Contact us today at (888) 484-5057 for a free consultation.